Where to eat at Industry City
We love our office in Sunset Park's Industry City. It's light, filled with plants, and home to our office dog Cooper.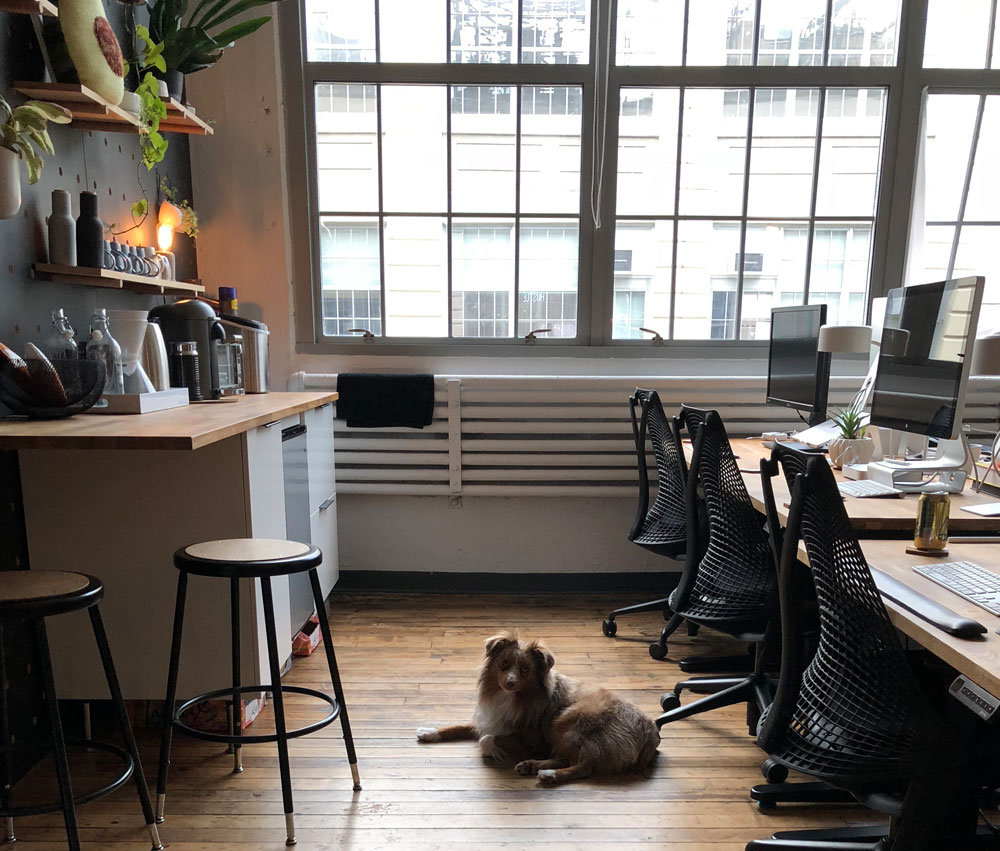 Industry City is becoming somewhat of a destination, every week there's another blog post about why you should come to hang out here. We're here a lot, and we like to eat. We thought it'd be useful to share some of our favorite lunchtime spots so that you can make the most of your trip to IC.
Our five top food spots at Industry City (plus a sneaky neighborhood favorite)
Pickle Shack
A shining light for anyone willing to venture out of the food hall, Brooklyn Brine's Pickle Shack is dangerously close to our office. The Pickle Shack serves up plant-based food, and they're damn good at it. Their menu focusses on seasonal specials and fermented flights. We're particularly fond of their bahn mi, 'cheezesteak', and veggie burgers.
Kotti Berliner Doner Kebab
Kotti is a Smorgasburg veteran, and they also have a spot at the Dekalb Food Hall. They serve a range of kebab style dishes inspired by their heritage. Our favorite is their chicken salad, which is so massive and tasty that it gets the omnivores on the team excited to eat lettuce. Also, on Thursday their three best sellers are all $10.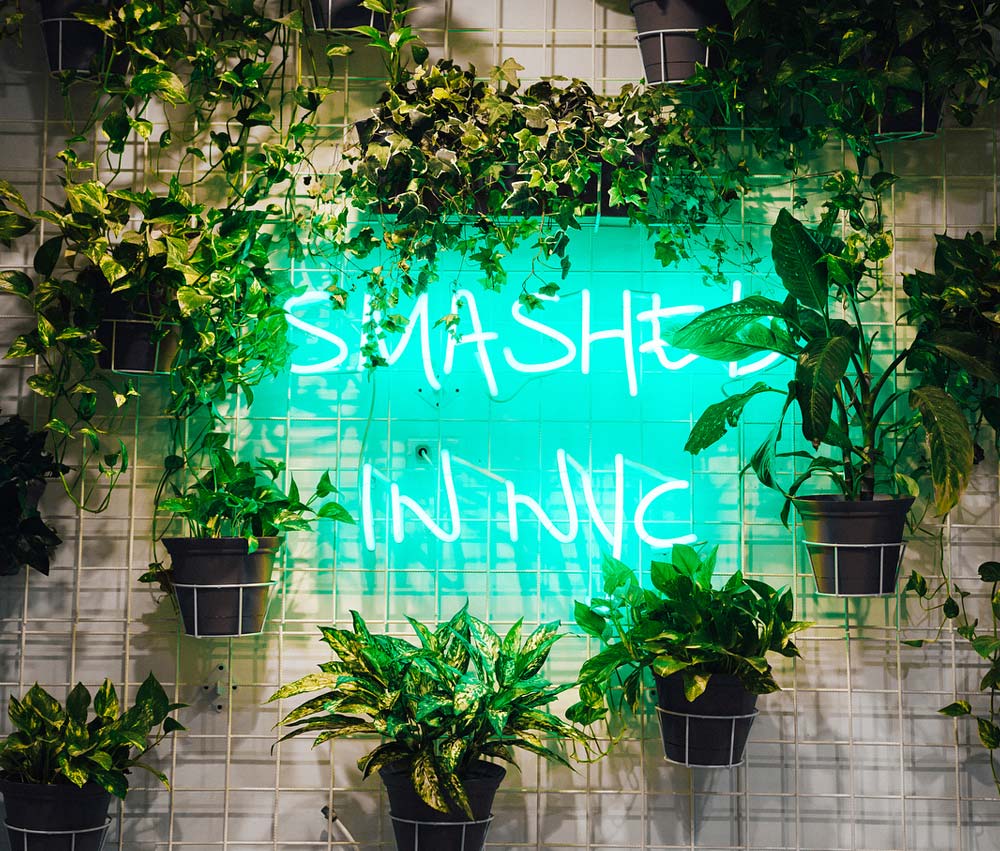 Avocaderia
Avocaderia is the place to go if you're looking to get smashed, smashed avocado that is. Avocaderia serves up salads, toast, and smoothies showcasing the eponymous avocado. In particular, we recommend the spring quinoa or caesar salads. After bringing on two investors on Dragon's Den earlier this year, Avocaderia recently opened a second location in Chelsea. They can get busy, so try to avoid the 1 pm rush.
One Girl Cookies
If you have a sweet tooth, or in need of caffeine, the team at One Girl Cookies will hook you up. Their cold brew is perfect, because they use frozen coffee ice cubes over plain water, so you get a full dose of coffee. Never have to sacrifice the amount of coffee you're consuming because it's summer.
Ejen Korean Comfort Food
Hankering for bibimbap or bulgogi? Ejen is the place to go. Ejen is run by the most lovely couple; their food is comforting, filling, and delicious. Ejen is temporarily closed at the moment while they move into one of the bigger units in the food hall. We cannot wait for them to be open again later on this month.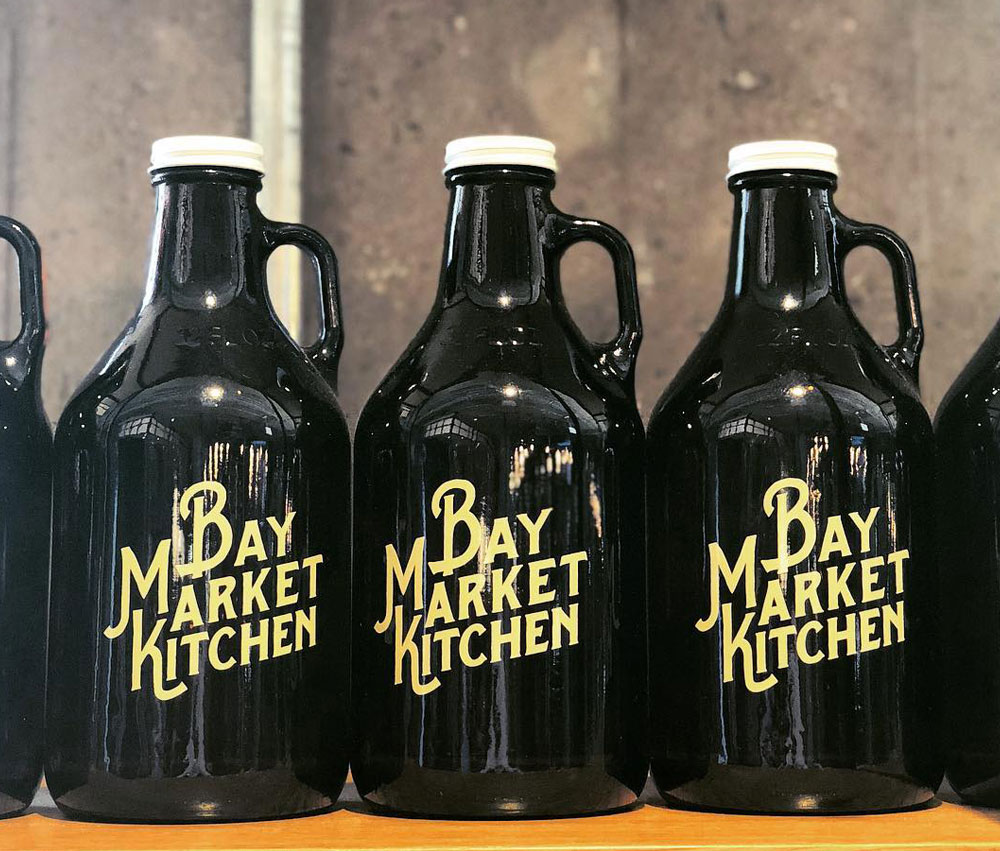 Bay Market Kitchen
Bay Market Kitchen isn't technically a part of Industry City, but it 's a stone's throw away from our office. Jojo claims that they make the best burgers in New York City. It's a bold claim, but she stands by it. Their burgers are juicy, their brioche buns soft and sweet, and their pickles are tangy. Also, vegans can eat here too!
Coming to Industry City later on this year is a Japanese Market in the style of Eatly and the new second location for Hometown BBQ, a Texas-style barbecue restaurant in Red Hook. We're going to have to start rolling home soon.