CreativeMornings is nominated for a Webby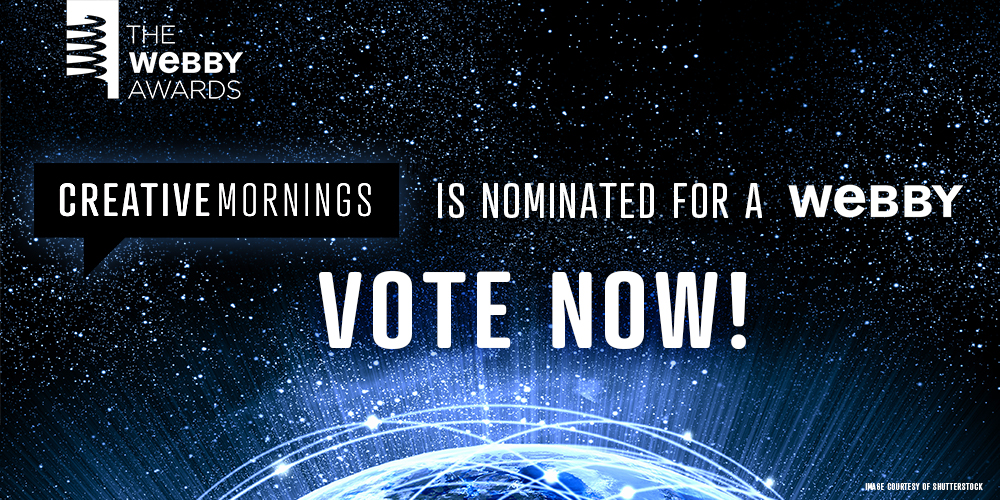 We're excited to find out CreativeMornings has been nominated for a Webby Award!
CreativeMornings is a breakfast lecture series for the creative community in nearly 80 cities around the world. Last year Oak worked with CreativeMornings to design and launch the website which serves up hundreds of hours of video in a dozen languages. We continue to work with the CM team to expand the site and introduce exciting new features like visual user profiles.
Show your support and for for CreativeMornings for the People's Voice award.