Launching Mastodon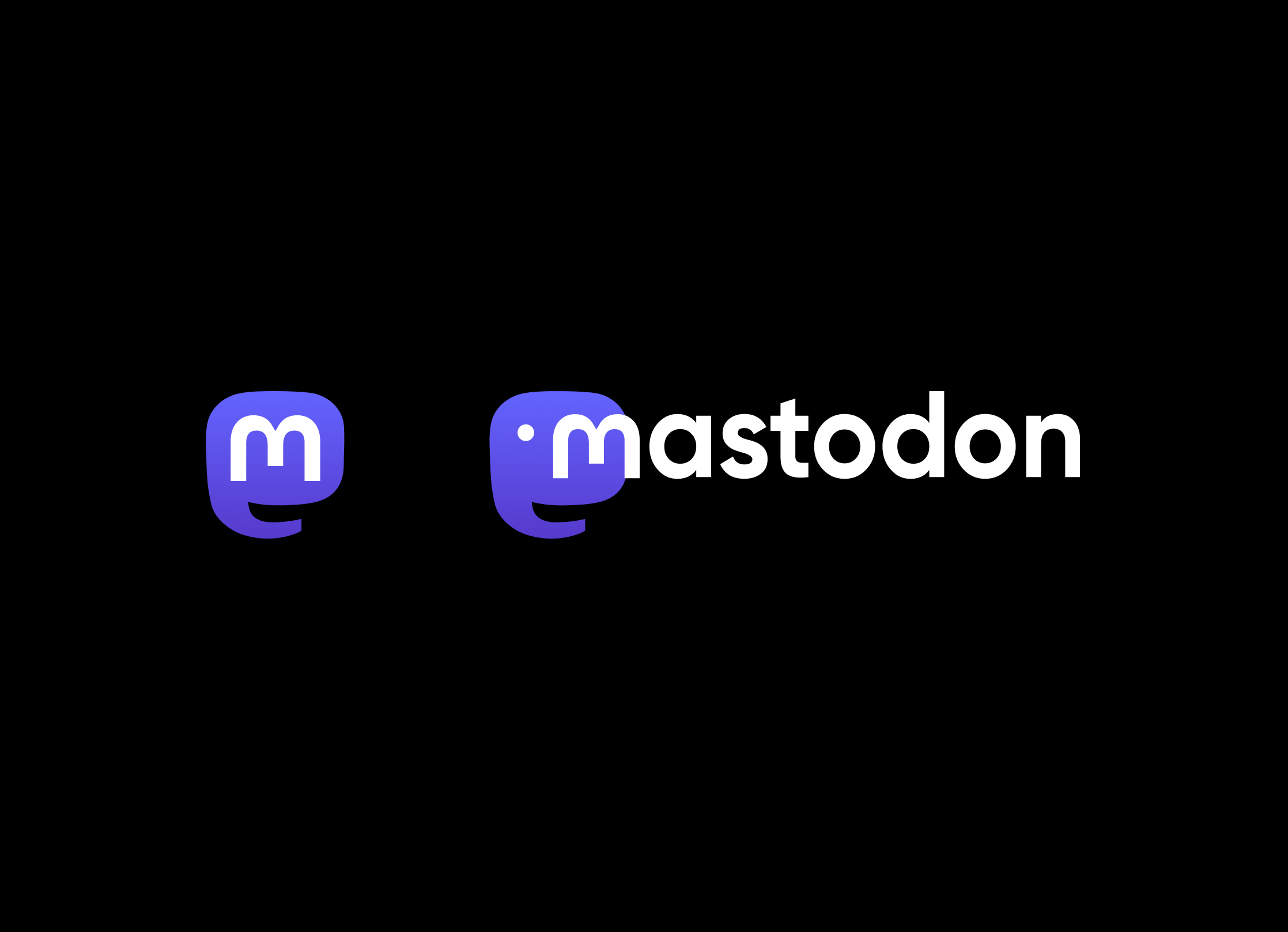 In light of recent bird news, today seems like an appropriate time to share we've been working with the team at Mastodon on an exciting new brand refresh and new website.
First launched in 2016, Mastodon is a free and open-source social network designed for the people. It is decentralized and free from corporate ownership, advertising, and time sucking algorithms.
Described by Fast Company earlier this year:
"The Twitter-like social network, which launched in 2016, aims to cure Twitter's ills through the magic of decentralization. Instead of operating as one social network, Mastodon relies on a web of interconnected, open-source servers, called "instances," with the owners of each instance setting their own moderation policies. Some instances even have specific focuses, such as gaming, technology, or art."
As a non-profit organization, Mastodon's radically different approach to social networking is something the world hasn't seen at scale — but it's pretty clear it's something we need now more than ever. Our goal for this project was to help introduce Mastodon to the masses, and present it as a friendly, viable alternative to its corporate-owned counterparts.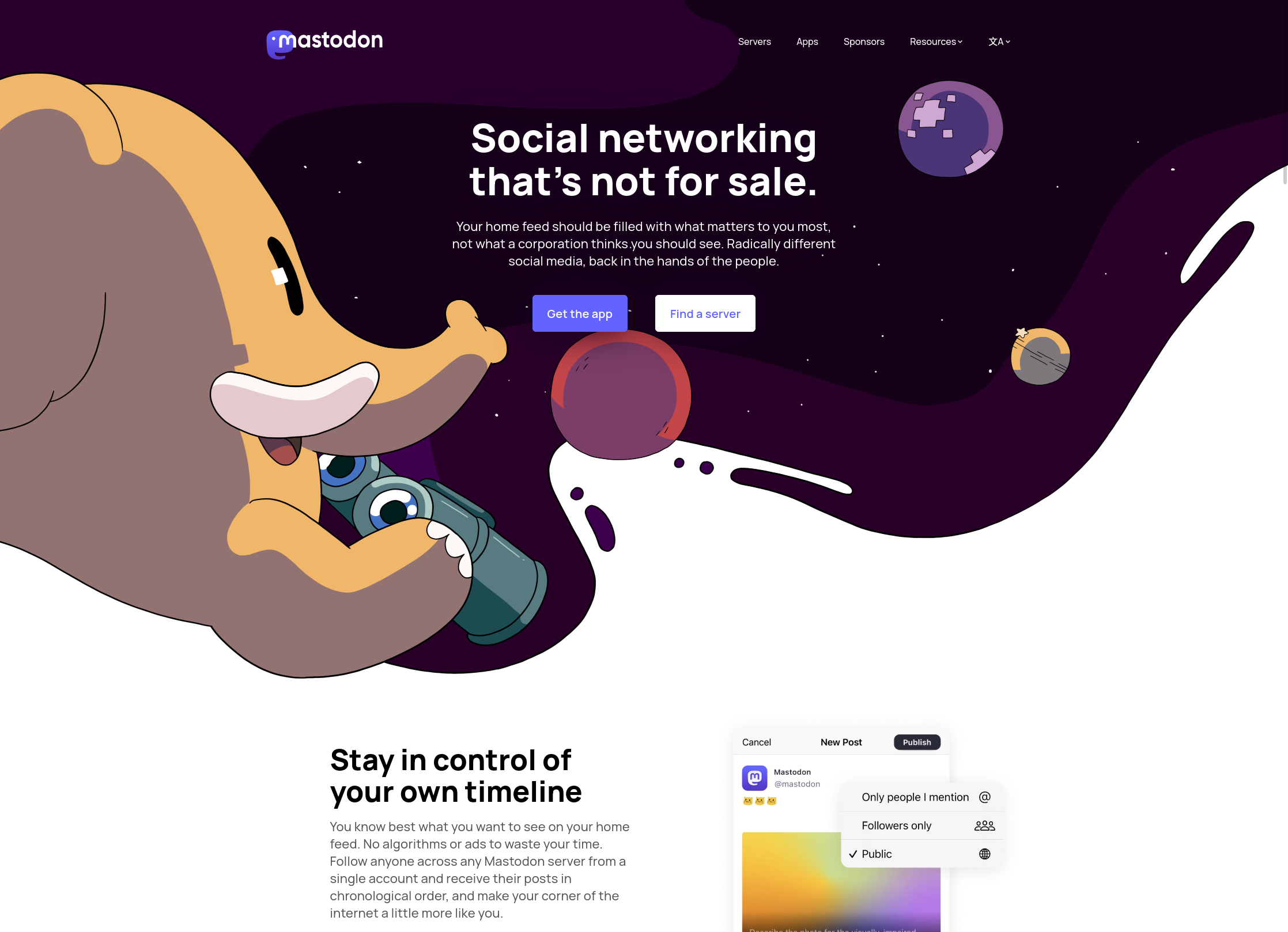 A collaboration with the Mastodon team and illustrator Dopatwo, we're happy to present to you the new joinmastodon.org — "Social networking that's not for sale."
Summarized by Mastodon founder Eugen Rochko:
"Besides explaining Mastodon in a much better way, the new website also provides more information about the project than before. You will find a summary of the project's origins, our up-to-date numbers, who's on the team, links to our annual reports and podcast interviews we've done on the About Us page, as well as much clearer contact instructions. I'm equally proud of the Branding page, which should ensure much more professional representation of our project in the press."
If you haven't tried Mastodon for yourself, now is a great time to check it out. Make sure to follow us at @oakstudios@mastodon.social and say hi 👋