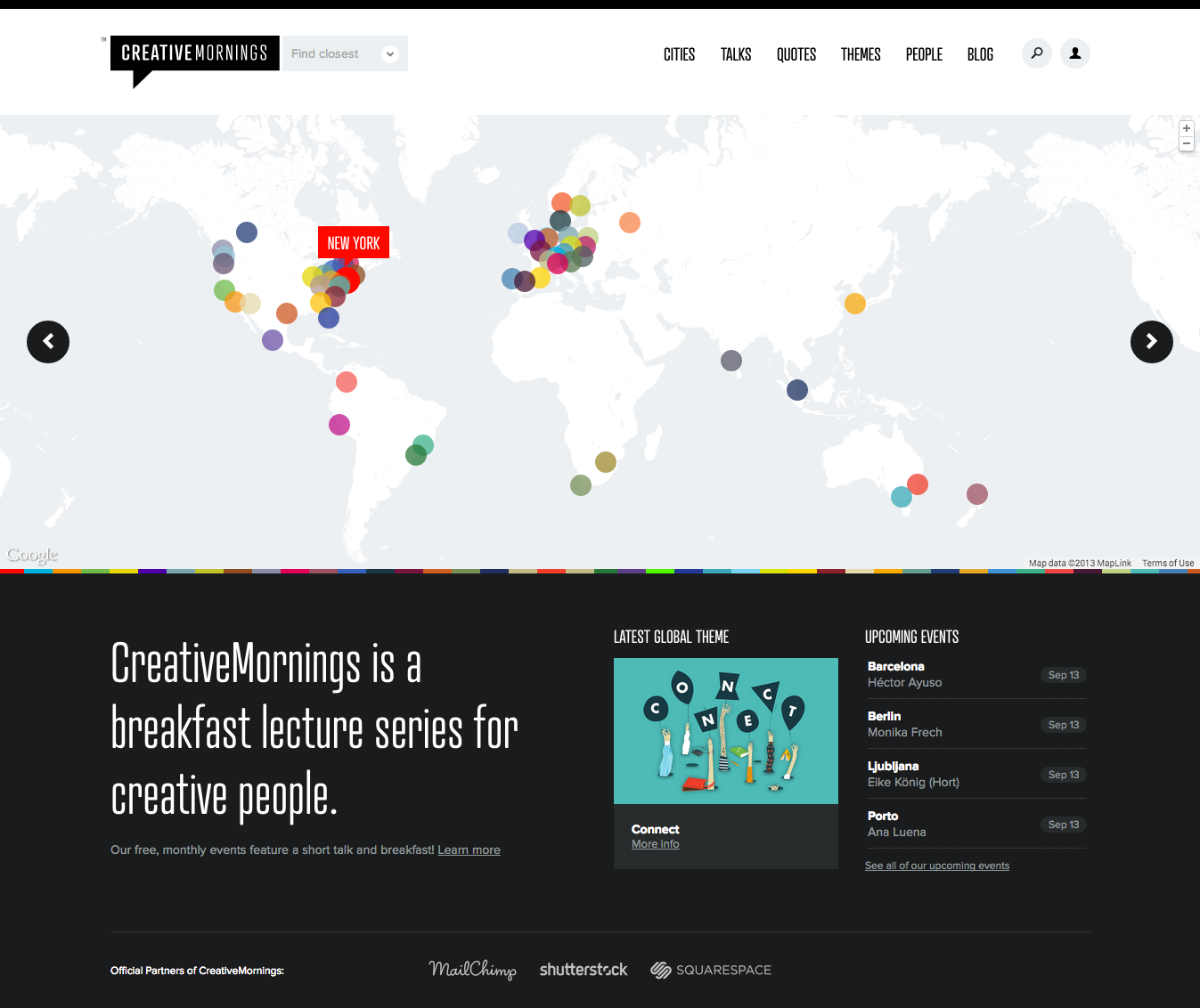 CreativeMornings is a global, monthly breakfast lecture series for creative people. Started in 2008 by Tina Roth Eisenberg, CreativeMornings began in New York and quickly spread to nearly 60 chapters around the world from San Francisco to Auckland.
With a sprawling video library of monthly talks from creative icons like Milton Glaser and Erik Spiekermann, CreativeMornings launched a Kickstarter campaign last year to create an archive, and bring the global community together.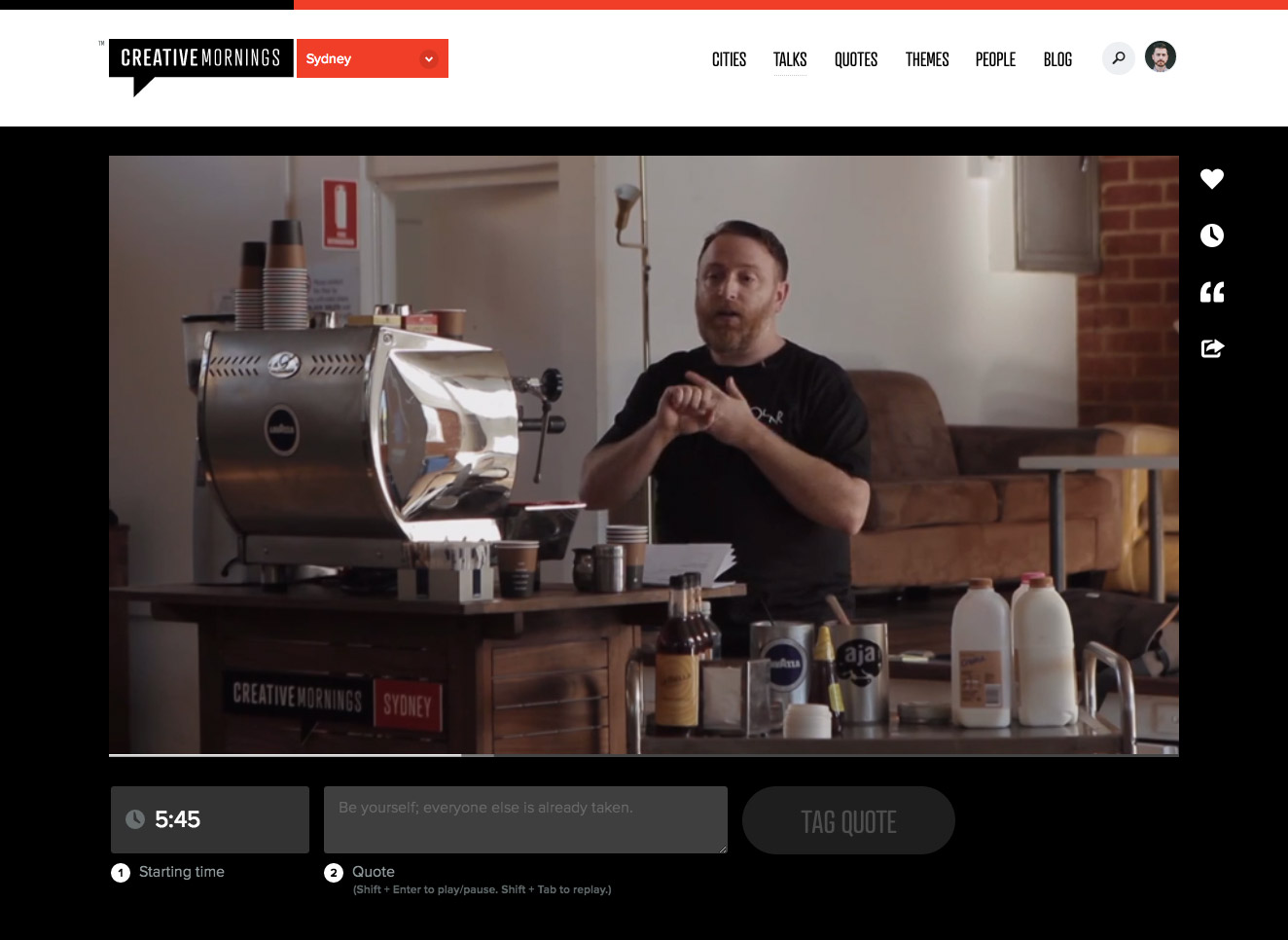 As regulars of the New York chapter, we jumped at the chance to take on the design and development. After spending the better part of this year working with Erica and the CreativeMornings team (Tina, Kevin, Carly, Sally, Kate), we are proud to launch the all new creativemornings.com!
1,200 Kickstarter backers
345 hours of video
57 cities
11 languages
1,372 GitHub commits
There is a lot to explore—a live #creativemornings feed, quotes from your favorite videos, community profiles—and a few surprises along the way.
Check it out at creativemornings.com.